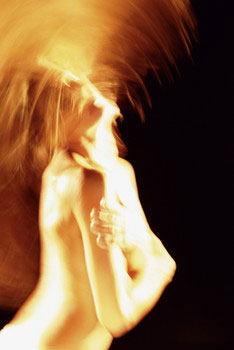 In this roller coaster of a real estate market, how does a person find a reasonable apartment without shelling out several thousand dollars in broker commissions--and wasting hours searching dead-end leads? EasyRent.com (www.easyrent.com), the premiere online real estate subscription service, provides tenants with a substantial database of current apartments that are updated daily--bypassing 'the broker commissions and endless apartment searches.
EasyRent transfers the dreaded apartment hunt into an easy and successful apartment search by offering free previews, instant notifications of match results and direct contact with property owners. Through EasyRent's sophisticated matching technology and diligent staff, potential tenants receive timely and accurate information and experience, a smooth, easy interaction. Property owners also utilize the service by previewing and placing ads as well as directly contacting potential tenants.
Yannick Pons, Founder and CEO of EasyRent explains "EasyRent provides an important service that is missing from today's real estate market--a large national apartment database that offers updated apartment and owner contact information as well as new listings. EasyRent also takes the additional step and provides exemplary customer service to ensure that our customers have an easy and pleasant apartment search."
In New York, EasyRent costs a one-time fee of $189 that includes an ongoing subscription to the service. EasyRent is confident that its customers will find an apartment within their expectations. Customers receive a money-back guarantee as part of their registration process. If a customer finds an apartment through another source, fifty percent of the subscription fee is refunded--no questions asked.
Ulike other online real estate subscription services, EasyRent wants to assist its customers through the apartment search. EasyRent offers unparalleled live customer service and email support. Customers are also sent daily emails highlighting new apartment listings.
EasyRent is setting a precedent for online real estate subscriptions by giving the potential tenants all the essential tools necessary to find their ideal home. As Yannick quips "We are changing the process (and reputation) of the apartment search -- one customer at a time."
Founded in 1995, EasyRent has been profitable since its inception.
EasyRent is currently servicing the regions surrounding and including New York City, Boston and Los Angeles. By the end of 2001, EasyRent plans to expand to Washington D.C., San Francisco, Seattle, Phoenix, Atlanta and San Jose. EasyRent is a subsidiary of 24x7 find.com, a company dedicated to developing and: utilizing sophisticated online matching technology.