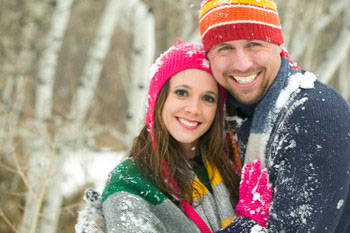 FROM Carrie Bradshaw to Bridget Jones, the struggle to find a soulmate only gets more difficult with the passing years.
In fact Government projections suggest half of women aged between 30 and 44 will never have been married by 2021 - compared to 13 per cent in 1981.
But now the latest dating guide to have wowed America is set to become the new tool in the armoury of lovelorn thirtysomethings here in the UK.
Forget the coy and coquettish methods of The Rules - the US bestseller that recommended playing hard to get to trap a man - because the hunt gets serious with... The Program.
The 15-step action plan, written by Rachel Greenwald - a Harvard MBA graduate - is based on the marketing strategies used by big business.
From telemarketing to branding, Ms Greenwald suggests they have all become bona fide tactics in the bid to snaffle a spouse. The Program - Find A Husband After 30 is, says Ms Greenwald, guaranteed to "jumpstart your dating life and get you married".
Her 15 steps include advice on how women can "brand" and "package" themselves as a desirable product - and shop around for a suitable "buyer".
There are also sections on "guerrilla marketing" and recruiting an "assistant" to provide support.
Tactics include telemarketing, or ringing everyone in your address book to ask if they know of any potential partners. Greenwald also advocates conducting "exit interviews" - getting a third party to contact former, unsuccessful dates for feedback.
And she insists that around 70 per cent of men, if asked, will be forthright.
"Sure, there are people who might be put off or think it's weird," she says.
"What's the alternative? To sit at home and wait for fate to knock at your door? Your choice is pride or happiness."
Greenwald, a 39-year-old married mother of three, says the self- help tome is targeted at a demographic of successful but single women that she has named the Lost Cinderella Generation - those who "broke through the glass ceiling but broke the glass slipper at the same time".
"This is not a program for the uncommitted. But reading this book is like dialling Marriage 999: it's an emergency.
"If you were searching for a job, you would devote enormous time and effort to finding the right one.
If you wanted to lose weight, you'd abide by the required sacrifices and rules. The Program is like a combination job search and strict diet: there are commitments, sacrifices, and rules involved."
.The Program - Find A Husband After 30 will be published in the UK by Time Warner Books in January 2004. The US version is now available through www.amazon.co.uk for 12.93
KEY TIPS 1 Marketing Focus - decide that you really want to find a husband 2 Marketing Support - make sure you have a best friend to help you 3 Packaging - always look your best
4 Market Expansion - look for Mr Right in as many places as possible 5 Branding - show what makes you different from the crowd 6 Advertising - ask anyone if they know of a possible date 7 Online Marketing - try an online dating service
8 Guerrilla Marketing - try to get out of the daily rut of activities 9 Niche Marketing - ask your married friends if they know any nice men 10 Telemarketing - call everyone you know and ask them about possible dates 11 Mass Marketing - think of everywhere you might meet men and try them all each week
12 Event Marketing - throw a party and ask single men and friends who know some
13 Product Life Cycle - if it's not working, take time out to recharge your batteries
14 Quarterly Performance Review - take a hard look as why you are still single 1
5 Exit Strategy - how to work out if you are going to dump him or marry him